How it Works
Fill out the form.
We'll inspect your home.
Accept the offer (close when you want!)
We'll buy your house totally as-is, and we pay cash for homes no matter how broken or in need of repair they are. Whether you're facing foreclosure and trying to sell for cash in order to avoid it, or whether you inherited a house in Live Oak and now you want to sell it quickly to get it off your hands, we've worked with homeowners in any situation! We would be happy to help you!
What Makes Us Different
Our goal is to make win-win situations for homeowners.
We want to do deals that benefit you, not just us. In fact, if we think that selling your home to us might not be the best option for you in your situation, we'll tell you, then try and help you find a good solution. At the end of the day we strive to do the right thing for our homeowners, no matter what the cost is.
We're ethical, local cash home buyers.
There are a lot of companies who buy homes quickly in Live Oak, so why should you work with us?
Simple.
No stress, no pressure, and most of all, we're not pushy. There is no worry about you needing to take our offer in a certain timeframe.
If you decide you want to sell to us, we'll close on your home on your timeline.
Finally, we're caring and compassionate people who operate right here in San Antonio. We live here, do business here, and we care about the homeowners we work with.
If you're looking for someone to buy your house fast, then contact us today!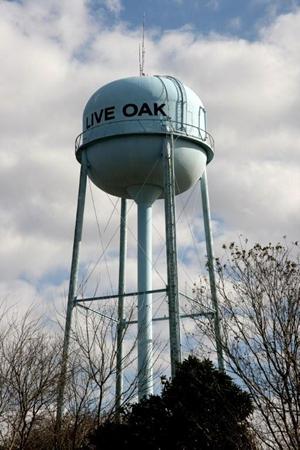 Selling to us vs a Live Oak realtor.
For some homeowners, working with a real estate agent may not be the best fit. If you're going to work with an agent, you'll need to remember that there are commissions and fees that come out of the sale of the home, not to mention the repairs you have to make.
Now, to be clear, most homeowners can make more money on the sale of their home with a real estate agent. But you have to know the pros and cons of both.
The pros of working with us are:
We're a sure sale. When you sell through a realtor, the sale can drop out last minute as the buyers back out. We'll buy your house in 30 days or less.

There are no fees or commissions. In fact, we pay closing costs and take care of all the paperwork.

You don't need to make repairs with us. If you sell through a Realtor, just be aware that you'll have to make any/all repairs the prospective buyers want in order to sell. If you have the money and time to do that, that's great – but maybe you just want a quick sale, without having to worry about that.
So bottom line: the best option for you depends on your goals and situation. For some people, selling through a Live Oak real estate agent may be the best way to go. And if working with us isn't right for you – we don't want to do the deal. But for others, selling for cash in just days, to us, may be a better option.
Think about selling to an investor if:
You need cash quickly, or need to sell fast.

You don't want the hassle or cost of repairing, showing, and upkeeping your home.

You want a convenient, fast sale.
Think about selling to a Live Oak realtor if:
You want the maximum amount for your home (at least,

usually

this offers the best price).

You can wait 3-9 months for your home to sell.

You have the money to keep paying mortgage, taxes, and utilities.
Other areas we pay cash for homes in.
Besides Live Oak, we buy homes for cash in these other areas throughout Texas.
How to sell your home fast, for cash, in Live Oak
When you're looking for companies who buy homes for cash, you want to make sure they're ethical and upstanding. Here are a few signs of a good investor:
No fees (at all)

They handle the closing costs

They show you where they're getting their offer number

They will be transparent with their pricing

They have good reviews and testimonials

They should answer all your questions,

They make you feel comfortable

They are not pushy

They give you space and time to make your decision
If you'd like to know more about how selling to us works, just click here to learn more.
We purchase houses in Live Oak in cash, no matter the condition.